This older site dating back to 1995 is for information purposes to explain the many ways our Super Feeder is used. To buy or see our complete line of products click on the any of the two links below:
ONLINE STORE AT: http://www.superfeederstore.com
Check out "discounts" on our online store.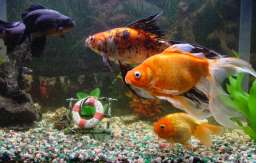 INTERNATIONAL ORDER? EXCEPT FOR CANADA DESTINATIONS, DO NOT ORDER ONLINE UNLESS YOU REVIEW OUR POLICY AT:
http://www.super-feed.com/international_order_policy.htm
OUR SUPER FEEDERS® ARE VERY DIFFERENT THAN OTHER BRAND FEEDERS. BEFORE ORDERING YOUR SUPER FEEDER®, YOU SHOULD REVIEW THE INFO AND QUESTIONNAIRE BELOW TO FAMILIARIZE YOURSELF WITH ITS VERY UNIQUE AND UNLIMITED MODES OF OPERATION. If you need personal assistance, you may reach us at 615-470-5596 or info@super-feed.com
First, do you already have some type of programmable lamp/appliance timer, home automation system (X-10, HAI, HALL 200 systems) or other type of timer into which you can plug the feeder's supplied power adapter into? You may control your Super Feeder from anywhere using your Smart Phone with our Wi-Fi Socket. Or, do you have a timer/transformer like ones used for outdoors/pool lighting with anything from 9 to 12VAC pr DC output? Or, do you have a sprinkler timer with 24VAC output? If the answer is YES to any of the above, then you may only need to order a "basic" feeder package, which only comes with a low voltage power adapter. If the answer is NO, then you will need to order, along with your Super Feeder, a programmable timer from our list of timers, or you may choose a combo deal with your preferred timer, which will include everything needed to use the feeder. If you cannot keep a regular timer and the supplied indoor power adapter out of the rain using an enclosure, garage or otherwise, make sure you choose one of our outdoor timer combinations, or our outdoor power adapter which you can use with just about any outdoor timer with a 120V outlet. PLEASE TAKE NOTE THAT THE REMOTE TIMER WILL ONLY BE USED TO POWER AND "TRIGGER" THE FEEDER'S INTERNAL ELECTRONICS AT A PROGRAMMED TIME. IT WILL NOT CAUSE THE FEEDER TO FEED CONTINUOUSLY, NOR WILL IT FEED FOR THE LENGTH OF TIME THE REMOTE TIMER IS ON--THE FEEDER WILL ONLY RUN FOR THE AMOUNT OF TIME YOU PRE-ADJUSTED YOUR FEEDER'S ELECTRONIC FEED SYSTEM.
NOTE! YOU DO NOT NEED TO RESET ANYTHING ON THE FEEDER DURING POWER INTERRUPTIONS/OUTAGES!
NORMAL FEED CYCLES WILL RESUME WHEN POWER IS RESTORED. YOU SHOULD PROGRAM SEVERAL DAILY FEED CYCLES. IF USING AN ANALOG TIMER, FEED TIME MAY BE OFF SCHEDULE DURING A POWER OUTAGE, BUT FEED CYCLES WILL RESUME WHEN POWER IS RESTORED AND NO FEED CYCLES WILL BE LOST, THEY WILL JUST BE DELAYED. IF USING A DIGITAL TIMER, BATTERY BACKUP WILL KEEP EXACT TIME AND FEED PROGRAMS, AND FEED CYCLES WILL RESUME WHEN POWER IS RESTORED. THE FEEDER WILL ONLY POWERED FOR A VERY SHORT TIME AND WILL BE OFF MOST OF ITS LIFETIME, THEREBY MAKING IT MUCH LESS VULNERABLE TO POWER OUTAGES.
NOTE: In addition to the above, if you are ordering an outdoor feeder, you may want to consider ordering hook-up wire, or you may order a combo deal. Furthermore, if you are ordering a cat feeder, you will need a mount/platform, porch 4x4, or other type of post to which you will attach the feeder's metal bracket and strap, unless you purchase our indoor platform/mount with a combo or by itself.
To view and/or purchase any of the items listed above or below, please click on the following link, then click on the appropriate link at the upper left end corner of that online store web page.
http://www.superfeederstore.com
To answer many common questions about our Super Feeders®, please click on the link below, or click on various links at the right side of the |home| page of this web site.
http://www.super-feed.com/q&a.htm
or contact us at: info@super-feed.com or call 615-470-5596
All of the Super Feeders will feed anything from flakes to pellets and cat food. The advantage of a Super Feeder® is that food exits out of a side chute, not out of the bottom (like most other feeders) where moisture can (and will!) enter the feeder and contaminate the food, especially flakes when used on an aquarium. DON'T LET FEEDERS WITH AIR LINES OR SIMILAR GADGETS FOOL YOU! Have you ever seen what is CREATED with forced air in a humid environment? MOISTURE!! Our aquarium feeders deliver flake food with our patented Moisture Trap Funnel. The funnel DOES NOT ATTACH TO THE FEEDER. The feeder's chute is placed next to the edge of the funnel's opening, not over it, so that the neck of the funnel remains in the open air. FURTHERMORE, OUR SYSTEM STIRS THE FOOD INSIDE THE HOPPER AT EACH FEEDING CYCLE TO KEEP IT FROM CLUMPING TOGETHER.
Thank you for your interest in our product!
TO SEE A TYPICAL LIST OF TIMERS YOU CAN USE, GO TO http://www.superfeederstore.com/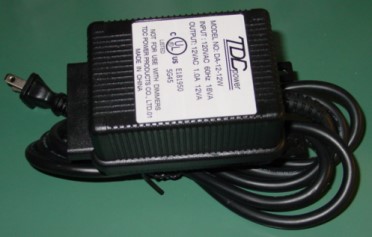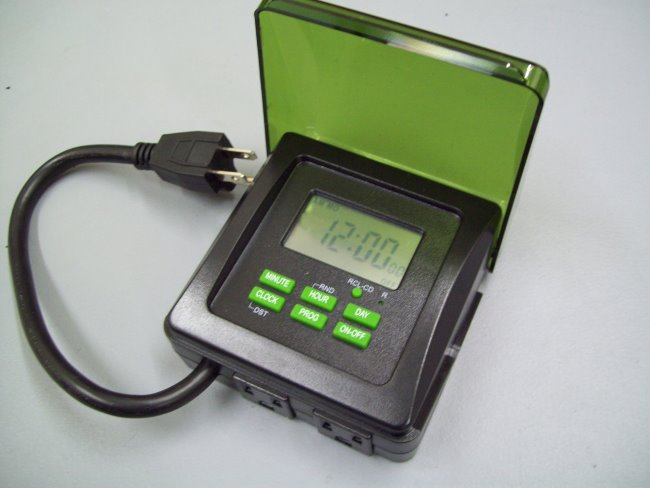 If you would like to use any outdoor timer with 120 volt output, then you can use the outdoor power adapter shown at left which is weatherproof and can be mounted to a wall or post. The 1 Amp power adapter can run several feeders, which can be connected to the adapter via its 1/4" crimp terminals. Click on the items above if you would like to price or purchase them.
WHICH TIMER SHOULD YOU CHOOSE, FIRST CLICK ON |THIS LINK|
|SEE A PICTURE OF THE FEEDER'S FEED ADJUSTMENT SYSTEM|
FOR A DETAILED SHORT VIDEO SHOWING FULL INSTALLATION/OPERATION INSTRUCTIONS, PLEASE CLICK ON THE FOLLOWING LINK (cat feeder):
|SEE FUNNEL AND SUPER FEEDER® TYPICAL INSTALLATION (AQUARIUM FEEDER ONLY)|
|SEE MOUNTING BRACKET AND TYPICAL KSF-2 INSTALLATION|
If you want a real neat web based automated system that is a perfect match for your Super Feeder, click on the following link:

Home Automation Superstore
2. If you are wanting to purchase a Super Feeder and use a 12 Volt battery (we do not sell batteries), you can purchase any of our 12VDC timers at: http://www.superfeederstore.com/dt-03-12-volt-dc-timer-with-face-plate-and-outdoor-box/
Some wire is all that you will need to operate your Super Feeder. Most dc timers are available with an indoor housing, outdoor enclosure, or just "basic." Any small 12 volt battery source will work any Super Feeder® and last a very long time. The feeder and timer use an extremely small amount of power to operate!
SAFETY REMINDER
All Super Feeders have been thoroughly tested and found to be extremely dependable in providing your pet (s) with timely meals; however, as with any machine, any feeder's operation should be monitored at regular intervals.
Home | Contact and order info | Aquarium Models | Cat Feeders |
|More Information and Available Options | Outdoor Models |
CONTACT US FOR INFO AT: info@super-feed.com
SUPER FEED & SUPER FEEDER are registered trademarks owned and licensed by Super-Feed Enterprise.
Copyright © Super-Feed Enterprise. All rights reserved.
Revised: April 13, 2017.